In my previous posts, I discussed that when I work to fix back pain and correct a patient's posture, I focus on a patient's structural, emotional, and digestive issues to get to the root cause. After decades of practicing, I know what to do/not do to help my patients. Below, I have listed what I believe are the most significant back pain studies that have informed my treatment process.
1. An emotional outlook is the #1 predictor of who will suffer from back pain.
According to a 2000 Stanford University study, a predictor of back pain is an abnormal result on psychometric testing. The results suggest that physicians must be aware of the emotional and psychological factors that may be affecting how patients perceive their back pain. Dr. Carragee, the founder of the study, believes doctors must get to the true root of the problem, which may have both physical and emotional dimensions. It is especially important to avoid unnecessary, invasive, and expensive treatments, such as back fusions. These treatments may falsely suggest that the patient has a severe spinal disease. In my previous post, Are Your Emotions Causing Your Back Pain, I discuss how stress contributes to back and neck pain, and provide tips on how to fix it. And, you can take my Emotional Assessment to evaluate how your emotions may be contributing to your back pain.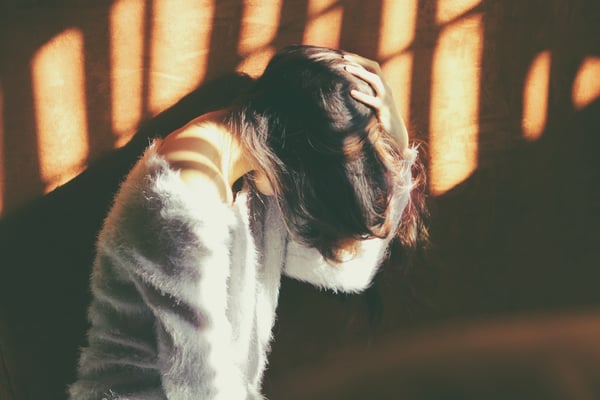 2. MRIs are just about useless.
In the 1994 study by The New England Journal of Medicine, 98 people, who never had had back pain, received lower back MRIs. 52% of these individuals showed a disc bulge and 27% had a disc protrusion or herniation. Essentially, people who have never had back pain still have abnormal MRI studies. Thus, the MRI is pretty much meaningless! On an MRI examination of the lumbar spine, many people without back pain have disk bulges or protrusions, but not extrusions. Given the high prevalence of these findings and of back pain, the MRI discoveries of bulges or protrusions in people with low back pain is often coincidental.
The relationship between abnormalities in the lumbar spine and low back pain is controversial. Previous autopsy studies, myelography, computerized tomography (CT), and MRIs, have shown abnormalities in a substantial number of people without back pain. A recent study using MRI reported a high prevalence of disk herniation in people without symptoms and urged caution in relating symptoms to such lesions. The term "herniation" describes a broad spectrum of abnormalities involving disk extension beyond the interspace, from a bulge to a frank extrusion. Therefore, the reported data on the prevalence of herniation can be misleading. Well-defined morphological terms may be more useful in describing this abnormality and may correlate better with symptoms.
3. Low back MRIs may be more harmful than helpful!
MRIs may lead to unnecessary consultations and higher rates of surgery without better patient outcomes. Unless certain symptoms point to a more serious problem, the physician shouldn't order any imaging within the first six weeks of pain. Medical guidelines are remarkably clear and backed by studies demonstrating that routine imaging for low back pain does not improve one's pain, function, or quality of life. Physician groups say these exams are a waste of time and money, and may lead to more serious problems than back pain. And yet, between 1995 and 2015, MRIs and other high-tech scans for low back pain increased by 50%, according to a new systematic review published in the British Journal of Sports Medicine. According to a related analysis, up to 35% of the scans were inappropriate.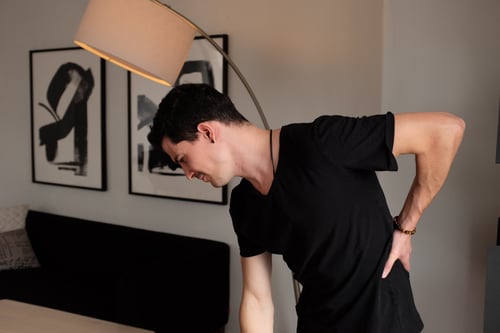 When examining a back pain sufferer, I am not looking for a blown-out disc or a compressed sciatic nerve. I am looking for inflammation, and I assess patients on my Back Pain Inflammation Index (BPI). My recent blog posts, Structural Causes of Back Pain and Is Your Diet Causing Your Back Pain, and my Emotional, Digestive, and Structural Assessments will help back pain sufferers establish a BPI score. I take this comprehensive approach with my patients to determine the root cause of the back pain and develop a treatment plan so the patient can achieve back pain relief.
4. Antidepressants may work better than anti-inflammatories in reducing back pain.
Emotions and emotional stress are the number one contributors to back pain. A recent study authored by doctors in Australia and the Netherlands found that the antidepressant amitriptyline was effective at reducing lower back pain on a short-term basis. But there's a catch. While the antidepressant was effective at the three-month mark, its positive effects were less significant after six months.
According to new research, a low dose of the antidepressant amitriptyline is an effective alternative to narcotics for treating back pain. A Monash University study, published in JAMA Internal Medicine, is the first to investigate the use of low-dose antidepressants to treat back pain.
It surprises me that these studies have not resonated more with doctors and the general public. It's important that we learn from the studies to treat and diagnose back pain successfully!