New York City-Based Chiropractor and Applied Kinesiologist
Find and Treat the Root Causes of Back Pain, Not Just the Symptoms
Dr. Todd Sinett is the leading authority on back pain. By finding and treating the root causes of pain and not just the symptoms, Dr. Sinett eliminates pain. His treatment includes an assessment of the whole body structure (physical), what you eat (nutritional/digestive), and how you manage stress (emotional). Dr. Sinett is the founder of multi-specialty health center Tru Whole Care, author of 5 books, and inventor of the Backbridge that has sold 75,000+ units worldwide. He is on a mission to help people find the solution to their back pain and sustain healthy bodies and happy lives.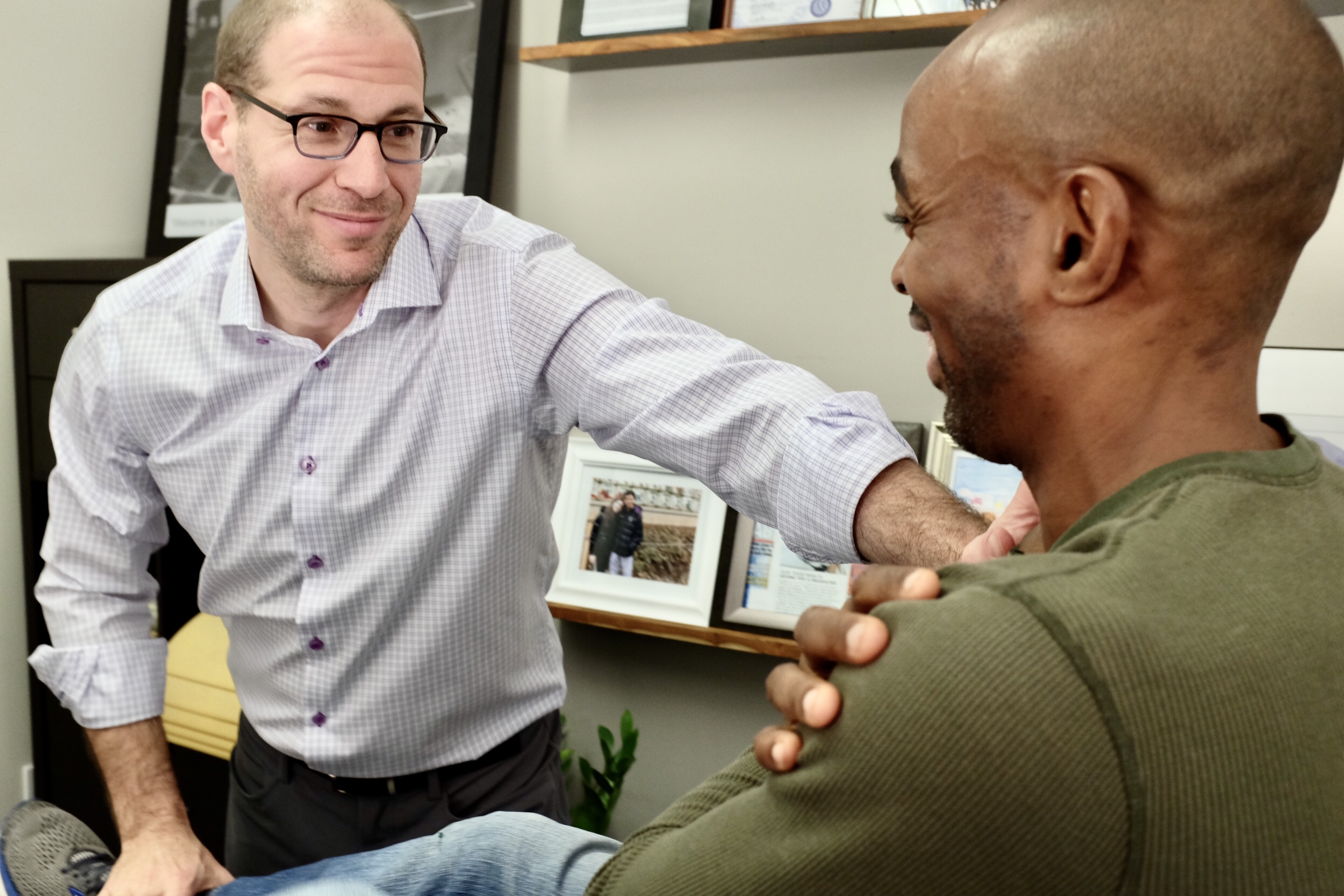 What's Causing Your Back Pain?
Structural
If you fell off your bike and now your back hurts, that is trauma-induced pain. Otherwise, pain due to a structural cause is not random and tends to be caused by bad habits (sitting at your desk all day, prolonged misuse of your body, etc.), which can develop in someone who has poor posture.
MY STORY:
The Tennis Ball, The Johnny Cakes & The Exercise Ball.